Charge
To provide advice and guidance to the Provost and the Special Assistant for Special Faculty Initiatives on the rollout and ongoing assessment of a centralized suite of faculty professional development programs.

To provide a venue for discussion of opportunities and challenges as they arise.
Orianne Smith, Chair
Special Assistant to the Provost for Special Faculty Initiatives
Graduate Program Director and Associate Professor, English
osmith@umbc.edu
College Representatives
Alan Yeakley
Associate Dean, CAHSS
Professor, Geography & Environmental Systems
yeakley@umbc.edu
Kathleen Hoffman
Associate Dean, CNMS
Professor, Mathematics and Statistics
khoffman@umbc.edu
Vandana Janeja
Associate Dean, COEIT
Professor, Information Systems
vjaneja@umbc.edu
Membership
Tamara Bhalla
Associate Professor and Chair, American Studies
Member, Asian and Asian American Faculty Staff Council
tbhalla@umbc.edu
Mercedes Burns
Assistant Professor, Biology
Member, WISE (Women in Science and Engineering)
burnsm@umbc.edu
Robin Cresiski
Assistant Vice Provost for Graduate Student Development and Postdoctoral Affairs
Director, Maryland's AGEP PROMISE Academy Alliance
rcresisk@umbc.edu
Belay Demoz
Professor, Physics
Director of the Joint Center for Earth Systems Technology (JCET)
Member, Black Faculty Committee
bdemoz@umbc.edu
Kate Drabinski
Principal Lecturer, Gender, Women's + Sexuality Studies
Chair, CAHSS Women's Network
Director, WILL+ Program
drabinsk@umbc.edu
Lauren Edwards
Graduate Program Director and Associate Professor, School of Public Policy
STRIDE Fellow
ledwards@umbc.edu
Erin Hogan
Undergraduate Program Director and Associate Professor, MLLI
ekhogan@umbc.edu
Brianna E. Hughes
STEM Reference & Instruction Librarian
behughes@umbc.edu
Lindsay Johnson
Senior Lecturer, Music 
Director, Medieval and Early Modern Studies minor
Member, Faculty Caregiving Advisory Committee
lmjohnson@umbc.edu
Jennifer Mata-McMahon
Associate Professor, Education
Director, Sherman Center
Member, Executive Committee for the Recruitment, Retention and Advancement of Underrepresented Minority Faculty and Member, Faculty Caregiving Advisory Committee
jmatamcm@umbc.edu
Curtis Menyuk

Professor, Computer Science and Electrical Engineering
menyuk@umbc.edu
Maria Sanchez
Professor of the Practice, Engineering and Computing Education Program (ECEP)
Adjunct faculty, Mechanical Engineering
Member, Latinx and Hispanic Faculty Association
msanchez@umbc.edu
Finding your people is critical to the success and wellbeing of our faculty.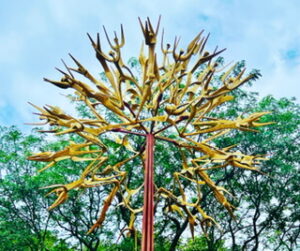 We want you to flourish in all ways!