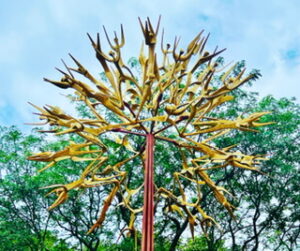 Mentorship is a collaborative learning process that supports faculty members' success and sense of belonging throughout their careers within the UMBC community and within their academic disciplines. Drawing upon the collective knowledge of faculty and academic leaders across the university (administrators, senior faculty, near peers and peers), our mentoring programs are designed to help our faculty transition from one career stage to another. The development of mentoring networks, both formal and informal, provides an individual roadmap for professional success that empowers faculty by encouraging them to reflect upon what they need to thrive and to connect them to the community members who can help them achieve their goals. Although all faculty benefit from mentoring, providing opportunities for faculty to engage in meaningful, sustained and reciprocal relationships as mentees and mentors within the university structure is a particularly effective strategy to retain women and minoritized faculty. A robust mentorship program signals UMBC's ongoing and sustained commitment to fostering a working and learning environment where all can flourish.
Our mentoring and leadership programs are informed by the following guiding principles:
Faculty flourish when they are given the opportunity, and shown the pathways, to take ownership of their university.
Mentoring at UMBC is culturally responsible, network-based, reciprocal and adaptive. We hope that every member of the UMBC community is part of someone's mentoring network and is also building a mentoring network to support their own growth and development.
Leadership at UMBC is service to the larger community by influencing, inspiring and helping others to become their best selves, building their skills and achieving goals along the way.
UMBC's commitment to DEIA and cultural humility–the practice of self-reflection on one's own background, and the background of others–impacts every aspect of our professional lives.
The dictionary definition of "flourish" is to grow or develop in a healthy or vigorous way as the result of a particularly favorable environment. At UMBC we believe that finding your people at work, at home, and further afield is critical to the success and wellbeing of our faculty, and we are committed to helping you establish these connections. We are here to help faculty envision, develop, and sustain successful careers at UMBC, and to provide all faculty with opportunities to engage with the campus community, and create a sense of belonging to and ownership of the institution.
The Office of the Provost offers three centralized mentorship programs to support faculty at transitional moments in their career, when it would be helpful to receive advice and feedback from others. Taking care of each other is what we do at UMBC, and that includes sharing knowledge and expertise. We encourage those who have been successfully mentored to consider giving back by participating as a mentor in the years ahead. These programs are designed to complement mentoring activities that are already taking place within departments and colleges. Please contact Orianne Smith (osmith@umbc.edu) if you have any questions.
As a participant, you will:
►  Develop a community of peers from units across campus.
► Gain transferable skills within a leadership competency.
► Gain new perspectives and ways of thinking through a coaching mindset.
► Define and experience culturally responsive mentorship.
As a mentor, you will:
► Experience the personal satisfaction that comes with helping someone else advance their career.
► Engage in open dialogue about key issues and experiences in the academy.
► Engage different approaches and tools for leading and mentoring others.
As a mentee, you will:
► Have the opportunity to take an active role in developing mentoring relationships with a cross-section of faculty across the university, including senior faculty, near peers and peers.
► Experience a mentoring network that augments what may, or may not, be available in your local unit.
► Build out a mentoring network map.
► Identify strengths and areas for development including goal setting and an individual development plan.
►Connect with resources to support your ability to flourish as you transition to a new stage in your academic career.
► Learn to work through existing obstacles and overcome challenges/barriers.
► Learn how and when to say "yes" and when to say "no."